Rams beat Chiefs in an all-time classic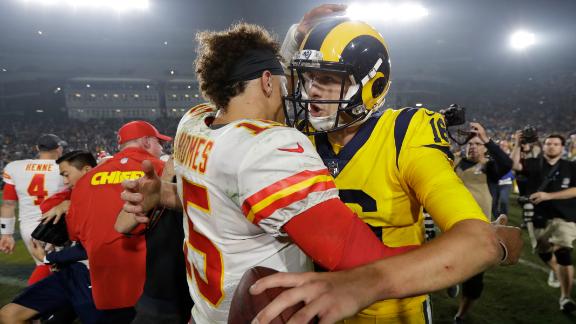 Joyner comes up with game-sealing INT
Patrick Mahomes tries to send a pass downfield, but goes right into the hands of Lamarcus Joyner for the interception as the Rams to go on to win.
Mahomes throws 6 TDs, sets MNF record
Patrick Mahomes breaks the record for passing touchdowns in a Monday Night Football game with six vs. the Rams.
Everett walks the tightrope for 40-yard TD from Goff
Gerald Everett shows off his fancy footwork by staying inbounds for a 40-yard go-ahead touchdown from Jared Goff in the fourth.
Houston to media: 'Don't put loss' on Mahomes
Justin Houston gets frustrated with the media for being critical of Patrick Mahomes and says it's a team effort and not just one guy's fault.
Mahomes on loss: 'It sucks ... but we control our own destiny'
Patrick Mahomes express his thoughts on the Chiefs tough 54-51 loss to the Rams and details how his team can maintain atop the AFC.
McVay details Rams' game-winning drive vs. Chiefs
Sean McVay breaks down the Rams' game-winning drive and credits Jared Goff's "poise and confidence" in Los Angeles' 54-51 win over the Chiefs.
Goff calls 54-51 win over Chiefs 'unbelievable'
Jared Goff says he felt confident during the Rams' game-winning drive to win 54-51 in the highest scoring Monday Night Football game in history.
Hill uses quick first step to beat Shields for TD
Tyreek Hill blows past Sam Shields and gets open for a 25-yard touchdown pass from Patrick Mahomes.
Hill give peace sign to Joyner after 73-yard TD
Patrick Mahomes sends a deep pass downfield to Tyreek Hill, who cruises to the end zone and gives the peace sign to Lamarcus Joyner.
Top headlines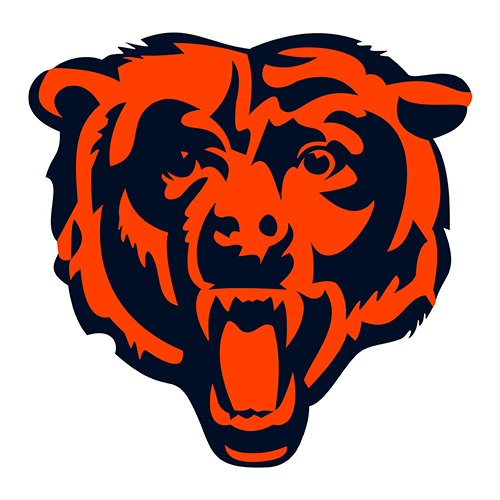 Bears make a statement
NFL
Sunday's Top Moments
Big Ben dives into end zone for game-winning TD with seconds remaining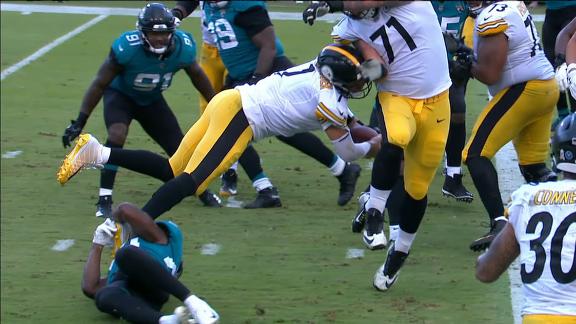 Texans extend lead on 101-yard pick-6
Justin Reid intercepts Alex Smith in the end zone and takes it 101 yards for the pick-6.
OBJ uses strong hands to secure 8-yard TD catch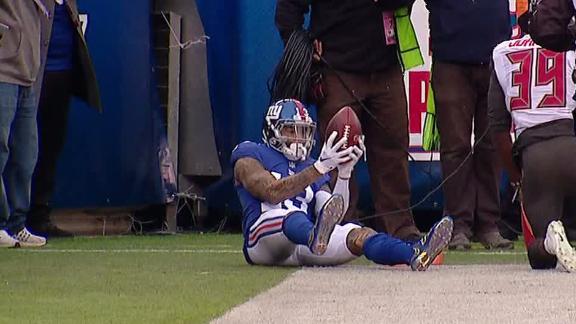 Brees tosses 4 TDs in Saints' drubbing of Eagles
Miller picks off Rivers, returns it 42 yards
Jackson rushes for 117 yards in first career start
Raven's Lamar Jackson rushes for 117 yards, throws for 150 yards and gets a 24-21 win against Bengals.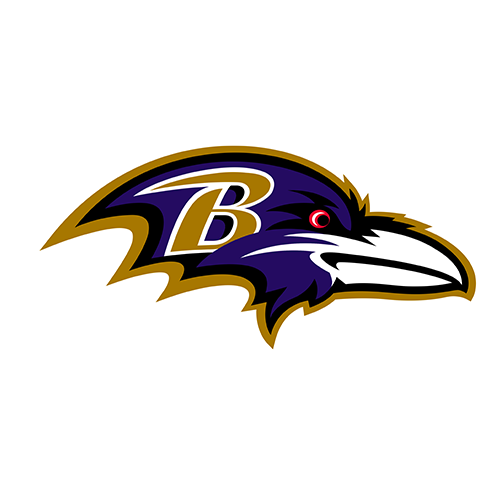 Ravens
NFL
ESPN

It's more than just speed. As DeSean Jackson and Odell Beckham Jr. prepare to face each other Sunday, the league's elite WRs discuss hitting the home run play.
Pennsylvania's betting potential
TK

With a big population and all four pro sports leagues, legalized sports betting in Pennsylvania could dwarf Nevada's market. Here's why.
Carolina Panthers/James Nix

"Better late than never," says Carolina's future Hall of Fame defensive end, who is more active and vocal in the community than ever before.
Customize ESPN
ESPN Fan Shop
Powered By