Thomas addresses trade rumors, missing practice
Earl Thomas says members of the Cowboys asked him if he is ready to be traded and explains why he missed practice earlier this week.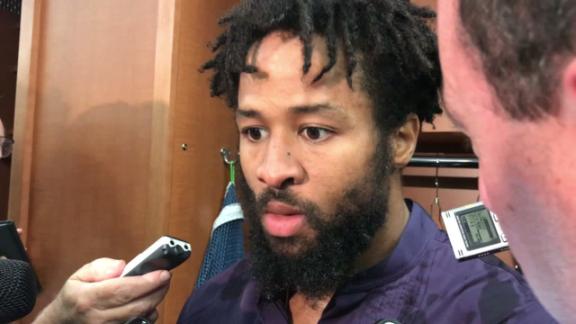 Matthews gets flagged again for roughing the passer
One week after voicing displeasure over a roughing penalty, Clay Matthews gets flagged again for a hard hit on Alex Smith.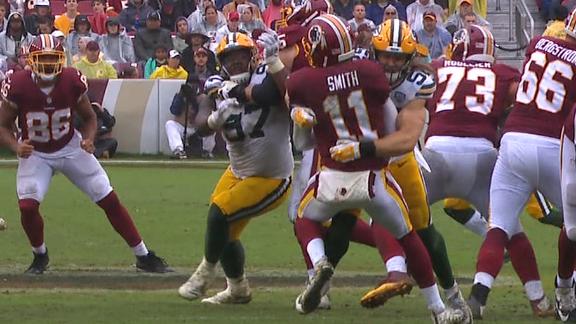 Johnson becomes Lions' first 100-yard rusher in 70 games
Kerryon Johnson's 10-yard run in the fourth quarter gives the Lions their first 100-yard rusher in a game since Reggie Bush in 2013.
Stafford lobs 33-yard TD to Jones
Matt Stafford tosses a pass 33 yards downfield to Marvin Jones Jr., who catches it in stride for the touchdown.
Golladay stretches across goal line for TD
Kenny Golladay appears to get the ball across goal line, but is ruled down short. After a challenge, the ruling was reversed to a touchdown.
Brady gets picked off by Slay
Tom Brady sends a pass downfield looking for Phillip Dorsett, but the ball is intercepted by Darius Slay.
Clark breaks down Lions' shocking win over the Pats
Ryan Clark examines how the Lions were able to pull off an upset win over the Patriots Sunday night.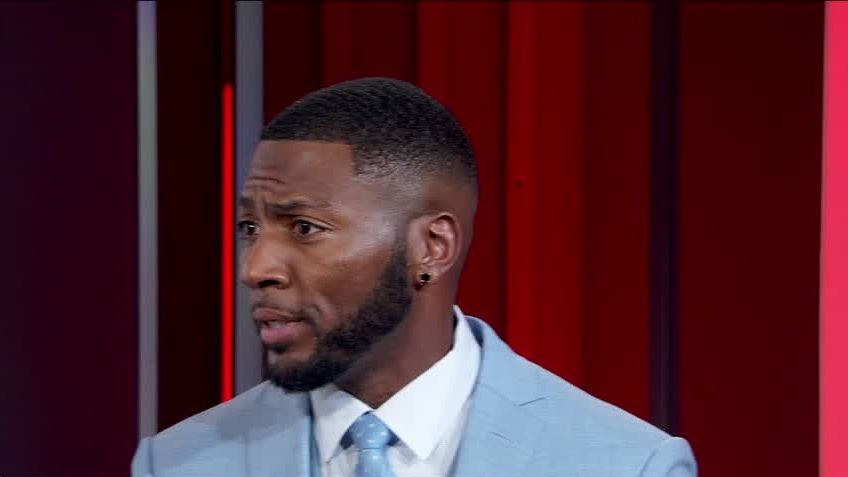 Brady on struggles: 'We're not executing well enough'
Tom Brady expresses his thought on what is going on with the Patriots after starting the season 1-2.
Patricia expresses the respect he has for Belichick
Lions head coach Matt Patricia knows the importance of a win versus the Patriots and shares his interaction with Bill Belichick after the game.
Belichick bluntly says Pats need to do everything better
Bill Belichick expresses his thoughts on the Patriots' loss to the Lions, but isn't worried about the team's 1-2 record.
Clark urges fans to give Pats benefit of doubt
Ryan Clark gives credits to the Lions but points out that the Patriots only had 3 wide receivers active on the roster so their offense is bound to improve.
Brady lasers TD pass to White
Tom Brady tosses a brilliant pass to James White in the end zone, who secures it for the touchdown.
Mahomes continues hot start with 3 TD passes in 1st half
Brees dives into end zone to tie game, scores winner in OT
Drew Brees puts the spin move on a defender and scores to tie the game late in the 4th quarter, and then leaps over the pile for the game-winner in overtime.
Newton racks up 4 TDs in Panthers' win
Cam Newton throws a pair of touchdowns and rushes for another pair in the Panthers 31-21 win over the Bengals.
Wentz throws TD, INT in return to action
In his first game of the season, Carson Wentz throws for 255 yards and a touchdown but also is picked off in the Eagles' win over the Colts.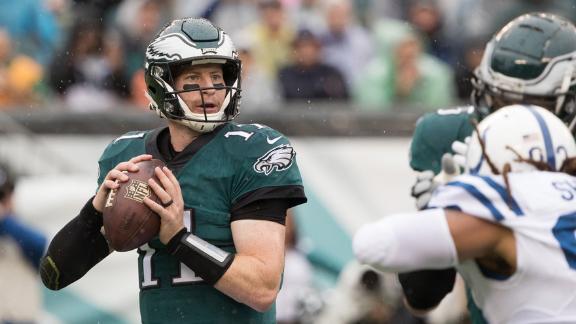 Josh Allen hurdles Vikings defender for 1st down
Josh Allen goes airborne and leaps over LB Anthony Barr for a 10-yard gain, giving the Bills a first down.
Manning connects with Shepard for 7-yd TD
Eli Manning hits Sterling Shepard for a 7-yard score to widen the Giants' lead.
Goff finds Kupp for the long TD
Jared Goff throws a dart to WR Cooper Kupp, who breaks a tackle on the way to a 53-yard touchdown.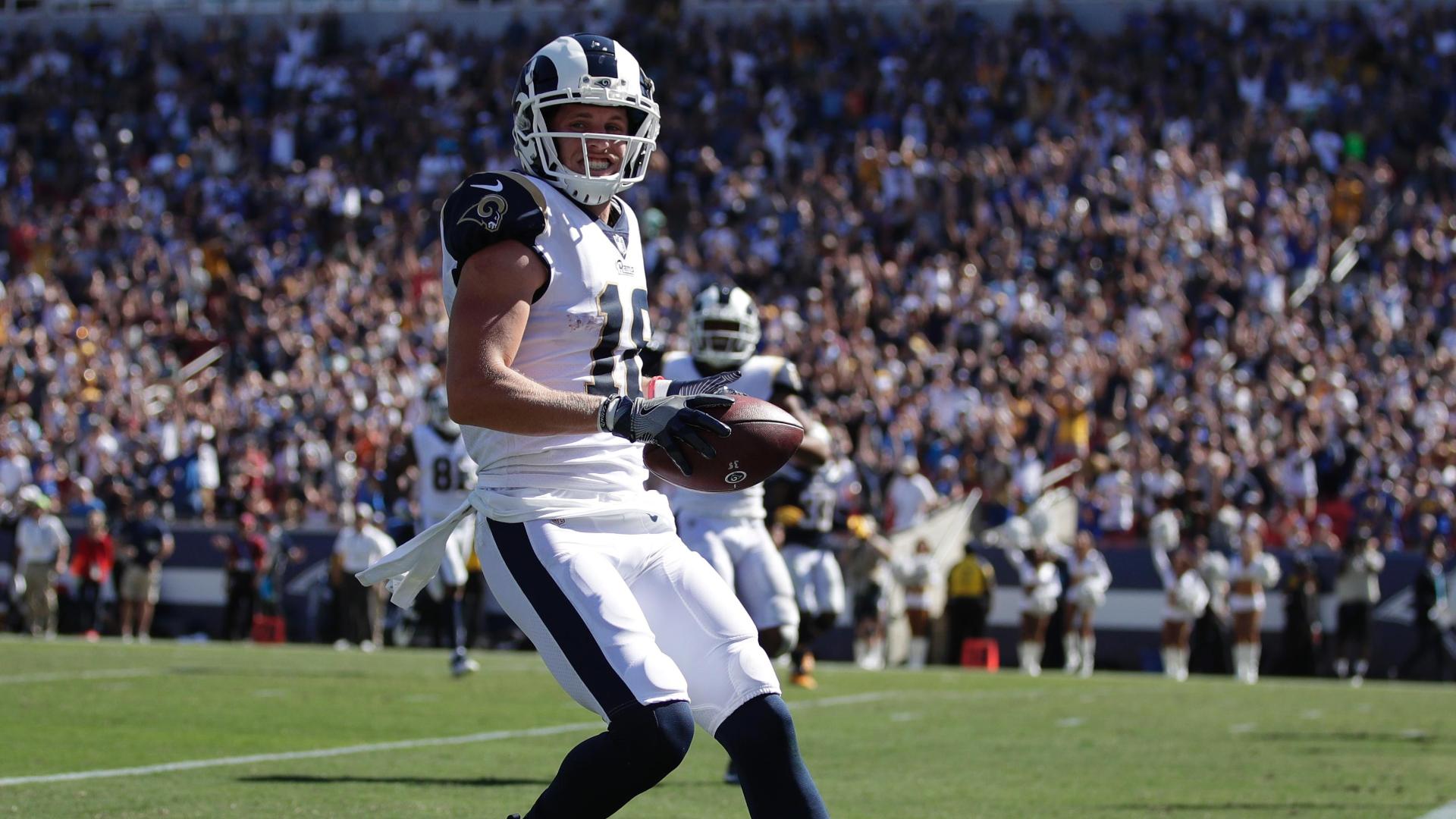 It's not too late to play!
Photo by Larry Radloff/Icon Sportswire

With 21 roughing the passer penalties through 31 games, the league is on an unprecedented pace for the season. Players seem unclear on what's next.
Super Bowl paths for all 32 teams
ESPN Illustration

Every team has a chance to win the title, but some of those chances are 0.1 percent or less. Here's what each team needs to happen to win it all.
ESPN Illustration

The men who have thrown passes to the Cardinals' future Hall of Famer offer an insider's view of his exploits on the field and character off it.
Customize ESPN