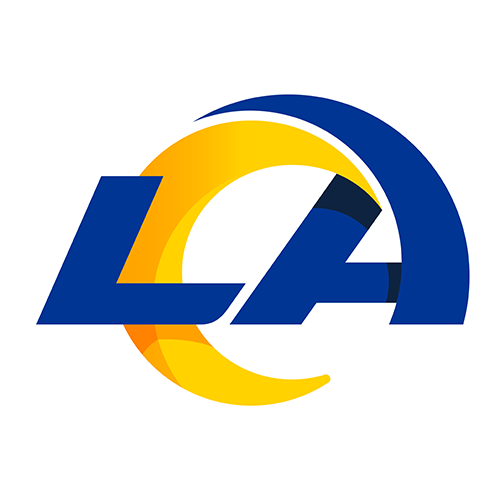 Explosive in L.A.
McDonald stiff-arms Steelers to victory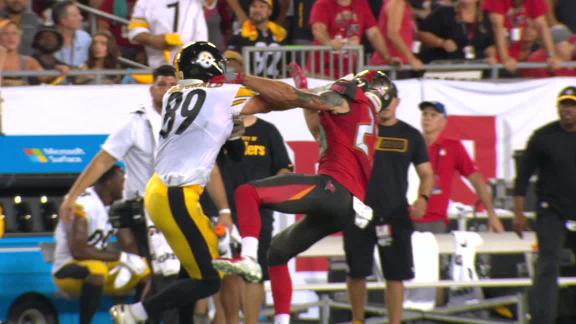 Koetter, Fitzpatrick address Winston's return to Bucs
Bucs head coach Dirk Koetter and quarterback Ryan Fitzpatrick discuss the return of Jameis Winston and what it means for the team going forward.
Brown shakes two defenders for TD
Ben Roethlisberger tosses a quick pass to Antonio Brown, who shakes off two defenders and runs 27 yards into the end zone for the score.
Roughing the passer calls aplenty on MNF
The referees throw multiple flags on the Steelers and Buccaneers for roughing both Ben Roethlisberger and Ryan Fitzpatrick.
Fitzpatrick's 3rd INT gets taken to the house
Steelers LB Bud Dupree intercepts Ryan Fitzpatrick and returns it 10 yards for a touchdown.
McDonald just wanted to 'punish' with stiff arm
Vance McDonald reacts to his massive stiff arm he used to shake off Chris Conte on his 75-yard score in the first half.
Brown says Steelers' locker room 'blocks out the noise'
Antonio Brown explains what he thinks the Steelers accomplished so far this year and how the team handles outside distractions.
Big Ben: 'We will take a win any way we can get one'
Ben Roethlisberger explains how the Steelers held off the Buccaneers and praises James Conner's performance in the win.
Steelers start off hot, fight to hold off late charge from Bucs
Ben Roethlisberger sparks the Steelers with 3 TDs in the first half and Pittsburgh holds off a fierce comeback from the Buccaneers to win 30-27.
McFarland breaks down Steelers' win
Booger McFarland joins SVP to recap the Steelers' first win of the season and the controversial roughing the passer calls.

It's not too late to play!
Jeff Hanisch-USA TODAY Sports

After 19 missed kicks and two kickers being released, NFL Nation asked kickers around the league about their struggles and advice for struggling peers.
Photo by Larry Radloff/Icon Sportswire

With 21 roughing the passer penalties through 31 games, the league is on an unprecedented pace for the season. Players seem unclear on what's next.
Joel Kimmel

Bill Belichick was a sophomore at Wesleyan when a dangerous practice tactic left the future Patriots coach injured and fuming.
Customize ESPN