Customize ESPN
College Football Podcasts
Milton scores his second rushing TD of game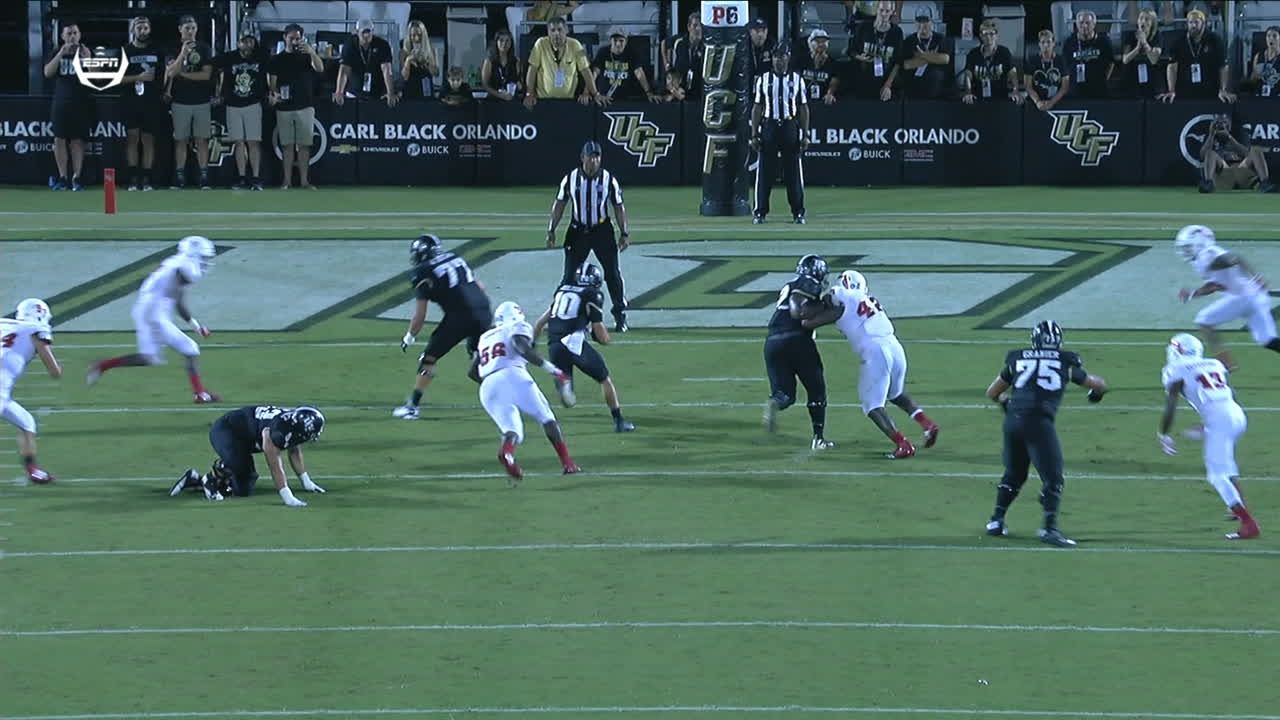 UCF defense comes up with 2nd INT of game
LB Eric Mitchell picks off FAU QB Chris Robinson to give the Knights possession before the end of the 3rd quarter.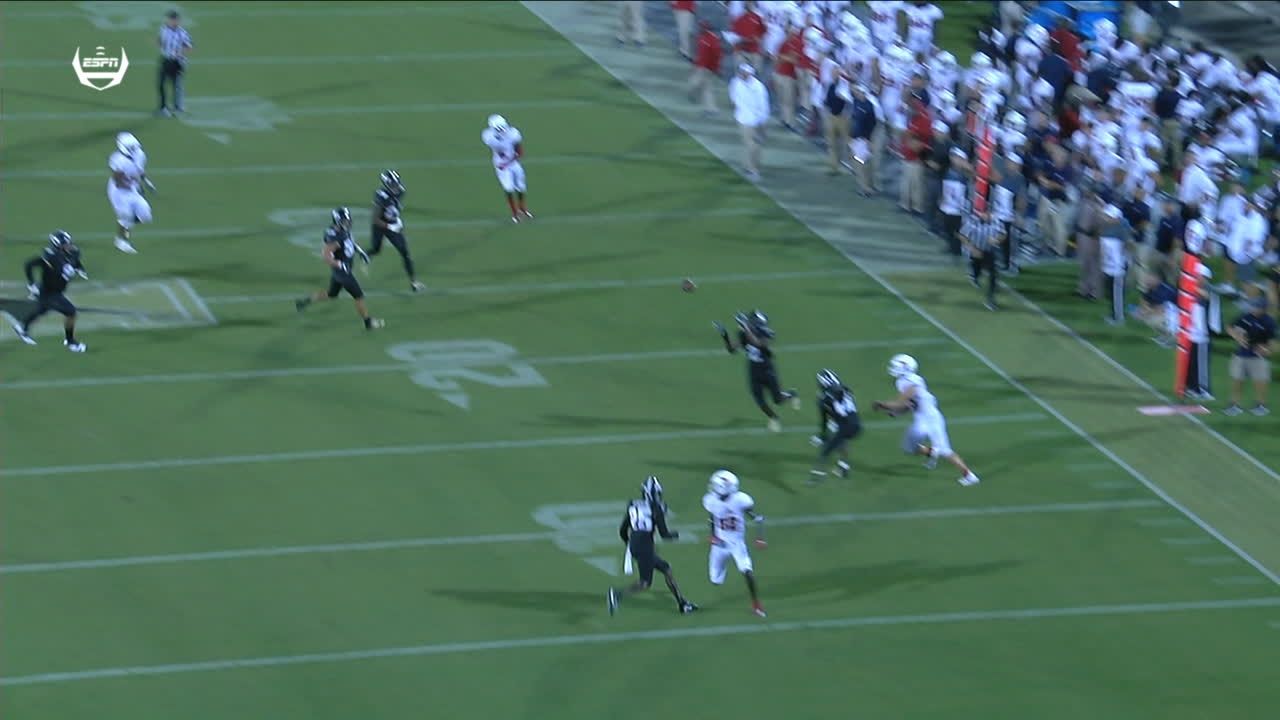 UCF offense stays hot with 19-yard TD pass
QB McKenzie Milton throws a strike to WR Gabriel Davis, who takes it across the goal-line and gives the Knights a 42-23 lead.
FAU responds with 23-yard TD pass
QB Chris Robinson swings it to RB Kerrith White Jr., who escapes the defense and scores to make it 35-23 UCF.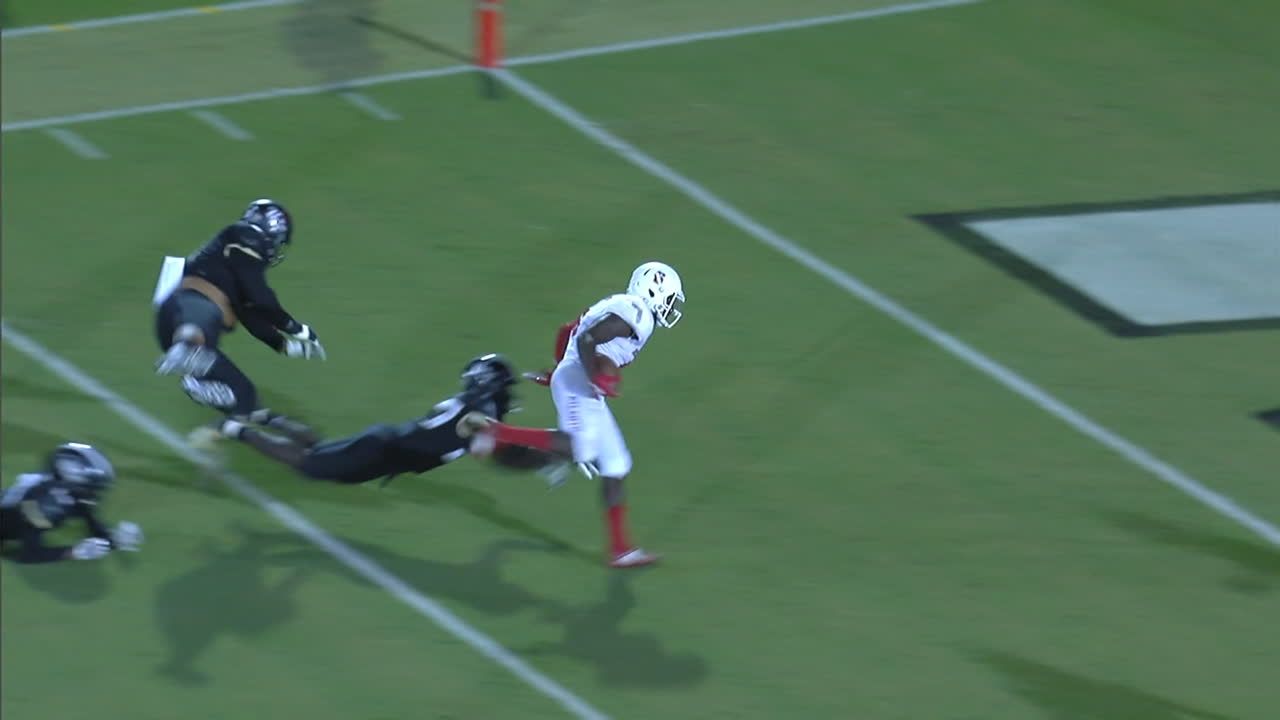 Milton shows elusiveness on 13-yard TD
UCF QB McKenzie Milton makes the defense look silly as he jukes his way to the end zone to make it 35-17 Knights.
UCF reclaims lead with 21-yard TD pass
QB McKenzie Milton hits a wide open Marlon Williams, who takes it to the end zone and makes it 21-17 Knights before halftime.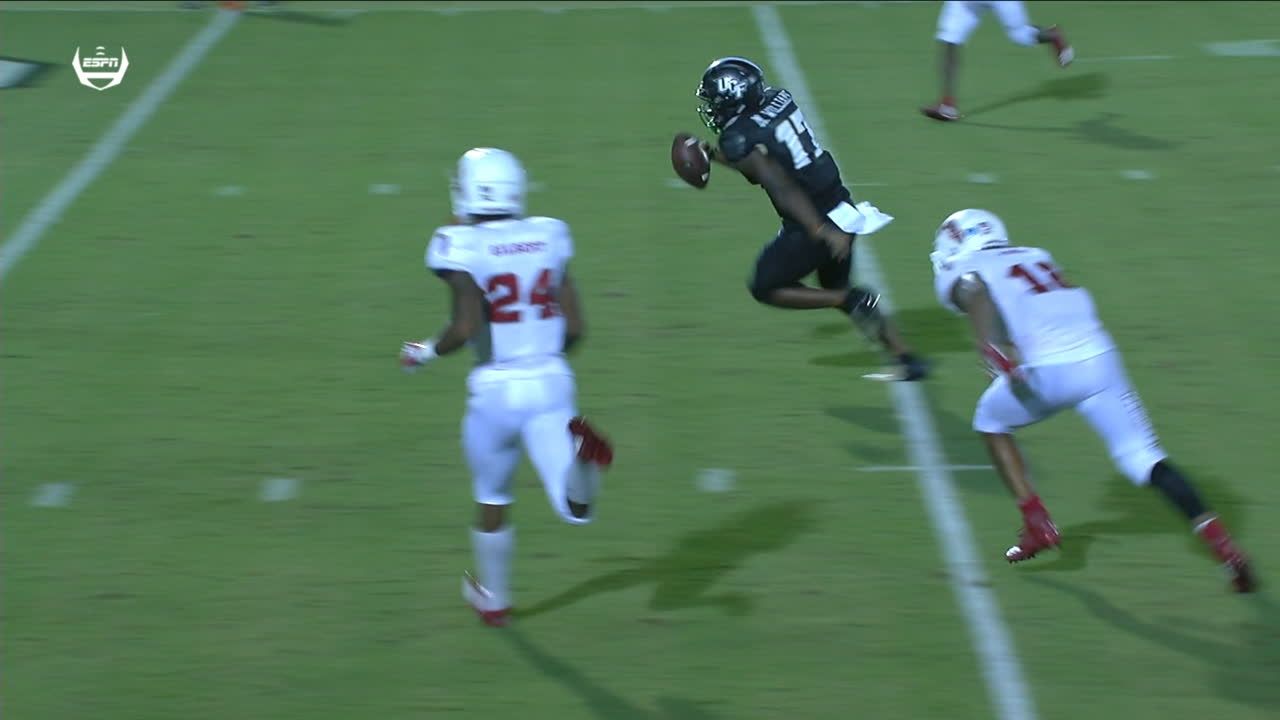 Singletary ties game with 2nd TD of quarter
FAU RB Devin Singletary sheds a tackle and scores on a 9-yard touchdown run, knotting the game at 14-14.
FAU gets on board with 11-yard TD run
RB Devin Singletary bulldozes his way into the end zone, cutting the UCF lead in half to 14-7.
FAU executes fake punt to perfection
RB Gerald Hearns takes the direct snap in punt formation and runs for 24 yards, setting up an Owls touchdown.
Milton throws dime for 12-yard TD
UCF QB McKenzie Milton finds WR Dredrick Snelson in the back of the end zone, making it 14-0 Knights.
Vegas on Week 4
Customize ESPN
Remembering Burt Reynolds
Florida State/Collegiate Images/Getty Images

Bobby Bowden, Lee Corso, other teammates and friends share stories about the actor's devotion to the Seminoles.
Al Diaz/Miami Herald/TNS via Getty Images

He was the first player to wear the Turnover Chain, but a bowl-game neck injury ended his playing career. Malek Young tells the story of why he's not giving up.
Top 50 players in college football
Peter Yang for ESPN

Alabama and Clemson dominate this list of college football's best, but it all starts with the game-wrecking Group of 5 defensive tackle.