Embiid pushes through Turner and slams it down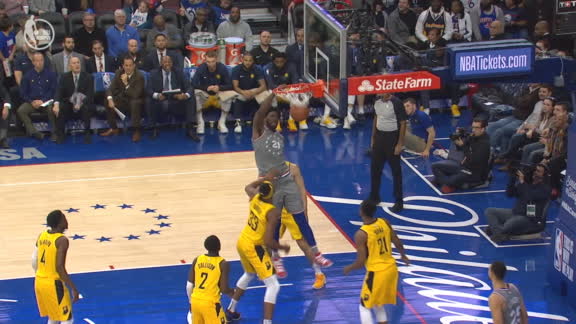 Embiid racks up 28 in 1st half
Joel Embiid pours in 28 first-half points vs. the Pacers as the 76ers lead at halftime.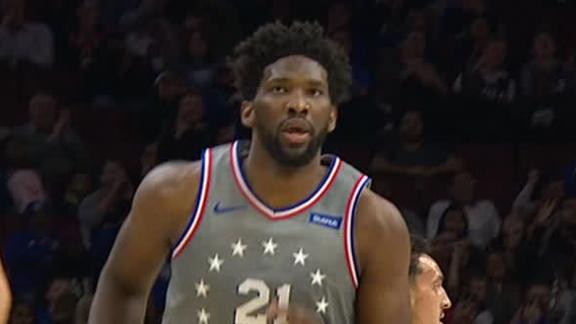 Collison shoves Simmons in 2nd quarter
After a Pacers bucket, Ben Simmons pushes away Darren Collison, who retaliates with a shove before halftime.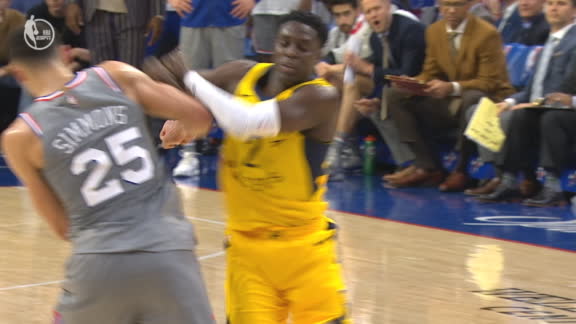 Embiid spins and scoops in layup for and-1
Joel Embiid gets a pass in the low post, spins around his defender and flips in a tough layup to complete the 3-point play at the line.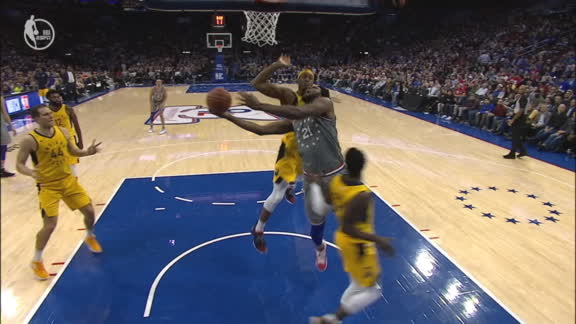 Oladipo makes fast-break layup
Victor Oladipo runs with Darren Collison off a steal and puts in a layup.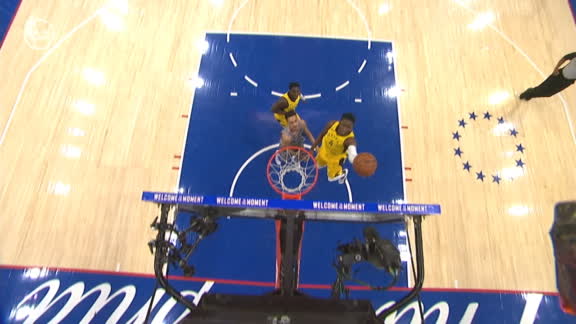 Simmons darts pass to Embiid for slam
Ben Simmons rebounds a missed 3-pointer and fires to a wide open Joel Embiid for a powerful one-handed dunk.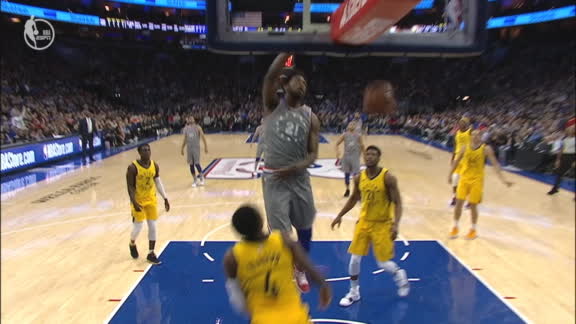 Redick off to hot start vs. Pacers
JJ Redick hits his first three shots, including a pullup jumper after dribbling around a Joel Embiid screen.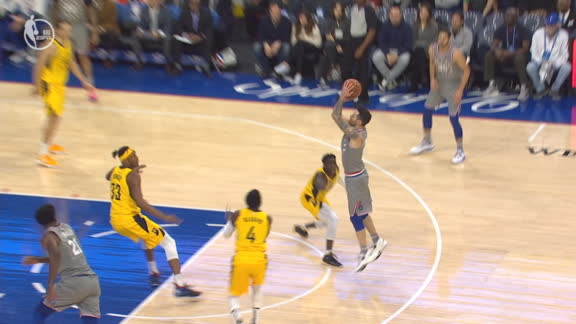 Monk has words with Hardaway after dunk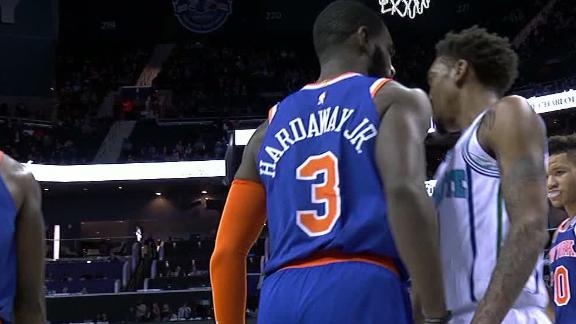 Robinson slams down the alley-oop
Courtney Lee feeds Mitchell Robinson for the huge throw down.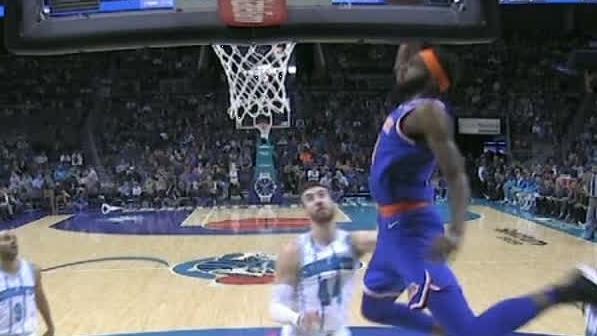 Oubre reaches for the two-handed slam
Kelly Oubre Jr. reaches out with two hands to slam it down for the Wizards in the first quarter.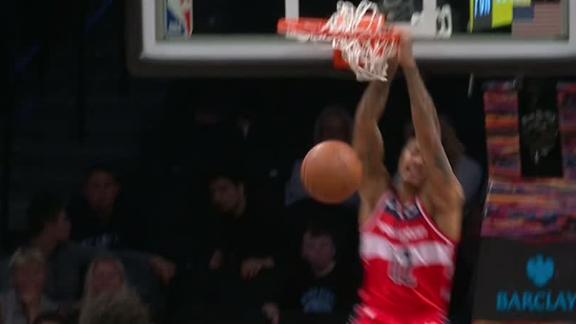 Greek Freak slams alley-oop over multiple men
Giannis Antetokounmpo comes out of nowhere to throw down a big alley-oop over a couple of defenders.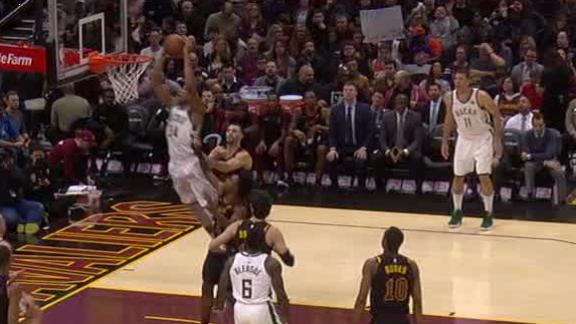 Hayward lobs to Theis for alley-oop flush
Gordon Hayward draws the defense and throws it up to Daniel Theis, who rocks the rim with a strong two-handed finish.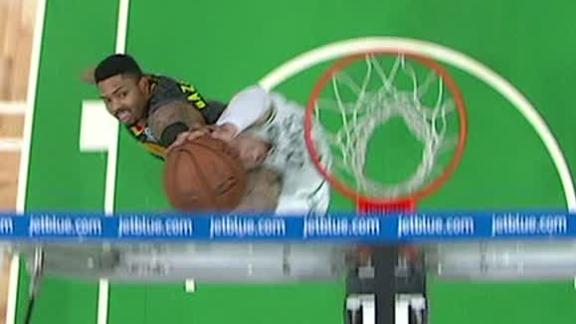 Harden records 50-point triple-double in win over Lakers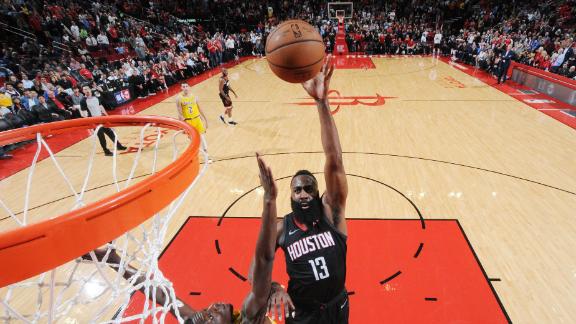 Aldridge's 27 points fuels Spurs' big win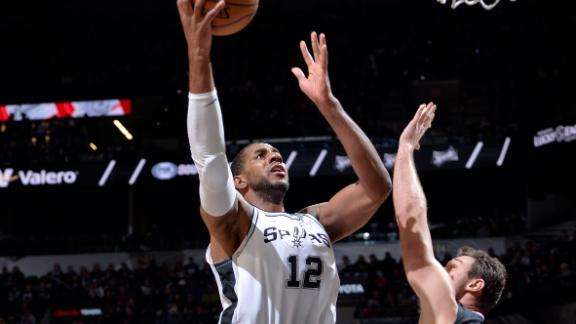 What makes Harden and Doncic similar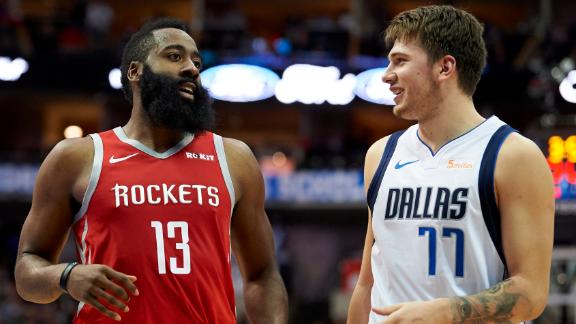 Customize ESPN

Sign up for FREE!
Brian Rothmuller/Icon Sportswire

Gregg Popovich says there's no beauty in basketball anymore. Melo's fall helps make his case.
Joe Murphy/NBAE via Getty Images

The man who replaced Melo in Houston is leaning on his other legendary point guard.
Kelley L. Cox/USA TODAY Sports

We polled the ESPN Forecast panel of experts for their votes on what's next for KD.
ESPN Fan Shop
Powered By