Bradley's double gets lucky wall hop to clear bases
Jackie Bradley Jr. drives in three runs on a double to left field where the ball bounces off the top of the padding on the wall.
Betts: We have to continue this play in Houston
Mookie Betts discusses the Red Sox coming back after an early deficit and how David Price and Rick Porcello battled on the mound.
Bradley says 'it feels good' to come up big in playoffs
Jackie Bradley Jr. breaks down his bases-clearing double in Game 2 and David Price's outing.
Perez explains why Bradley Jr. is better than his stats
Eduardo Perez and Tim Kurkjian discuss the difference Jackie Bradley Jr. made in Game 2 and why he's better than what his stats say.
Price: This isn't about me, it's about the team
David Price explains postgame that it isn't about his getting a postseason win. It's about the Red Sox trying to win a World Series.
Hinch believes Cole's performance got stronger throughout outing
A.J. Hinch started up the bullpen early, but gained confidence in Garrit Cole as the game progressed.
Cora: Sale should be fine and join us in Houston
Alex Cora talks about Chris Sale going to the hospital and whether he will be available in Houston.
Red Sox bullpen was good enough in Game 2
Eduardo Perez breaks down Boston's Game 2 victory against Houston to even up the ALCS.
Betts drives in insurance run
Mookie Betts drives a ball into the gap to tack on another run, making the score 7-4.
Turner's homer puts the Dodgers on top
Jansen motivated by the negativity around Dodgers' bullpen
Kenley Jansen says that the Dodgers bullpen proved themselves on Saturday despite not receiving as much attention at the Brewers' pen.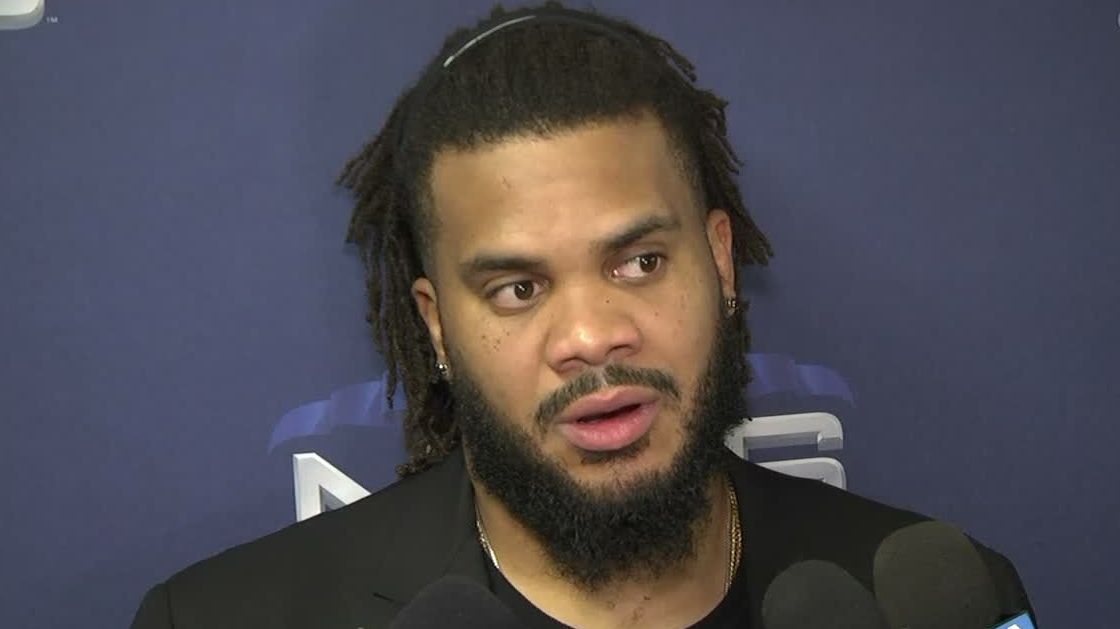 Turner on his go-ahead homer: 'That one felt good'
Justin Turner admits that Game 1 wasn't his "best showing" but says he was able to shake it off for Game 2, in which he hit a home run.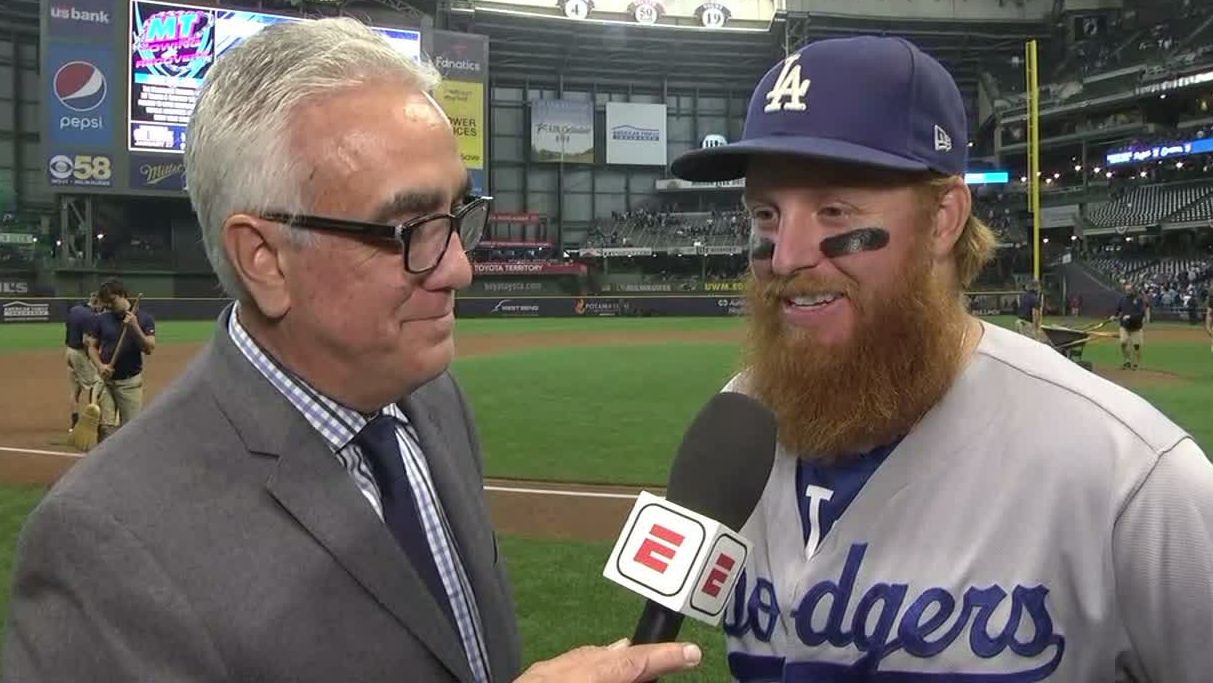 Bellinger: 'It's hard to keep us out the whole game'
Cody Bellinger talks about Justin Turner's "clutch" home run that gave the Dodgers the lead and looks ahead to Game 3.
Miley makes impact on mound, at the plate
Wade Miley becomes the 6th pitcher over the last 30 years to pitch 5 scoreless innings and record 2 hits in a postseason game.
Puig snaps his bat after striking out with bases loaded
Yasiel Puig shows his frustration in the 7th inning with the Dodgers down 3-1 to the Brewers, shattering his bat over his leg.
Shaw crushes one to center to extend lead
Travis Shaw takes Alex Wood deep in the sixth inning to power the Brewers in Game 2 of the NLCS.
Arcia's homer flies over Bellinger's head
Orlando Arcia crushes a solo shot to center field 407 feet to put the Brewers on the board first.
Cain elevates to rob Freese of a 2-run homer
David Freese hits the ball deep to right-center, but Lorenzo Cain leaps and flashes the leather to take away a home run.
More from the ALCS
More from the NLCS
Customize ESPN
Ken Blaze/USA Today Sports

This postseason is full of difference-making young stars. Which are ready to dominate the playoffs?
John Cordes/Icon Sportswire

Now that we've seen a season of two-way baseball, we can determine the hitter -- and pitcher -- the Angels star most resembles so far.
Breaking down bullpenning
AP Photo/Ed Reinke

The weird thing the A's did Wednesday with wild-card game "opener" Liam Hendriks -- and what the Brewers plan to do Thursday -- actually isn't all that weird.