January, 27, 2015
Jan 27
2:40
PM ET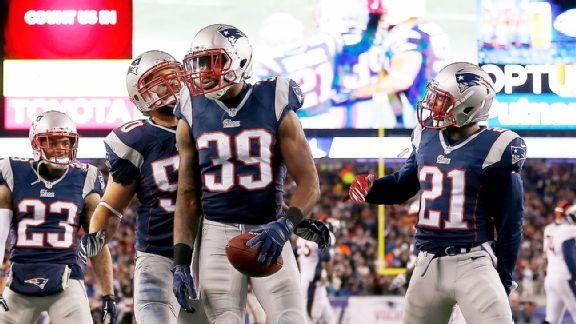 PHOENIX -- New England Patriots cornerback Brandon Browner stood by his remarks to ESPN's Josina Anderson about instructing teammates to go after injuries to Seattle Seahawks defensive backs Richard Sherman and Earl Thomas in Super Bowl XLIX, saying it is all in the spirit of competition.
"Those are my brothers. At the end of the day, there are no hard feelings," Browner said Tuesday during media day. "It's like in any game. You have a guy that messes his ankle up, you want to tackle him and make sure you land on the ankle. Say a guy messes his shoulder up; you tackle him and land on his shoulder. That's just a part of the game.
"You guys know how I close I am to those guys. At the time, that felt like the right thing to say."
Browner said he has since spoken with Sherman, who he said sent him a text message that read "LOL" upon seeing his comments.
"That's really one my best friends in life," Browner said of his former teammate in Seattle. "At the end of the day, I know what I mean by it and my heart is good ... my intent is good. They know who I am.
"They understand it's the mentality we've got as brothers. Like I told them, when I see them, it's competition all day long. Whether it's the pool table, the basketball court, I'm trying to win. They understand that."
Browner pointed out that he has a tattoo of the "Legion of Boom," which is the name of the Seahawks' secondary he was a part of from 2011 to 2013.