The Golden State Warriors rated forward Jordan Bell high enough that they paid the Chicago Bulls $3.5 million for the rights to the No. 38 selection in the 2017 NBA draft. Bell played well in July during the Las Vegas Summer League and has continued to impress with his energy and toughness during the preseason when he's on the floor. Could Bell be part of Steve Kerr's rotation when the 2017-18 NBA regular season tips off?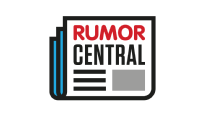 "I'll put him out there for certain matchups," Kerr told the San Francisco Chronicle. "I wouldn't say that he's going to be in the rotation, because he's got a lot of guys ahead of him. ... But certain matchups, I'll throw Jordan out there."
With Draymond Green, Kevin Durant, Omri Casspi and David West playing at power forward, Bell will be low on the depth chart for all of his rookie season as long as everyone stays healthy.
-- Nick Silva