Looking to upgrade their offense this offseason, the Los Angeles Angels reportedly have their eye on one of the free-agent market's top sluggers.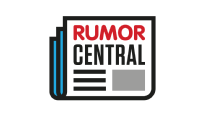 First baseman Logan Morrison is among the players the Halos have interest in, Jeff Fletcher of the Orange County Register reports.
Morrison is coming off a career year with the Tampa Bay Rays, in which he hit .246 with 38 home runs and 85 RBIs. The 30-year-old also set career highs in walks and OBP, demonstrating the patience he'd shown as a top prospect years ago.
The Angels currently have C.J. Cron and Luis Valbeuna atop their first-base depth chart, with Albert Pujols seemingly entrenched at designated hitter for the remainder of his career. L.A. first basemen combined to post a .703 OPS last season -- the second-lowest mark in the majors.
ESPN's Keith Law ranked Morrison 11th on his list of the Top 50 free agents

.
The Angels are one of several teams to also check in on fellow free-agent first baseman Lucas Duda, Joel Sherman of the New York Post reports.
- Kyle Brasseur