Yet again looking to add a first baseman in the offseason, the Seattle Mariners appear to be eyeing one of the top free-agent options at the position.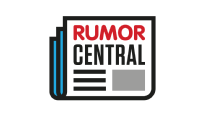 The M's are interested in Carlos Santana, reports Jon Morosi of MLB Network. Morosi notes that there have yet to be any substantial talks between the team and Santana's representatives.
Seattle entered last season intending to platoon Danny Valencia and prospect Daniel Vogelbach at first, but Vogelbach never seized the opportunity to earn playing time in the majors. Valencia received the lion's share of time at the position before the Mariners traded for Yonder Alonso, who is also a free agent this offseason. Collectively, M's first basemen posted a .697 OPS -- the lowest mark in the majors.
Santana, who has spent all eight of his major league seasons with the Cleveland Indians, slashed .259/.363/.455 with 23 home runs and 79 RBIs this year. The 31-year-old switch-hitter is known for his patience, leading the league in walks with 113 in 2014. The Indians extended a qualifying offer Santana's way, so signing him will result in the forfeiting of a draft pick.
ESPN's Keith Law ranked Santana fifth on his list of the Top 50 free agents

.
The Mariners are one of several teams to also check in on fellow free-agent first baseman Lucas Duda, Joel Sherman of the New York Post reports.
-- Kyle Brasseur