As the offseason gets underway, teams aren't wasting time to discuss slugging outfielder Giancarlo Stanton with the Miami Marlins. One of those clubs doesn't appear to be the Philadelphia Phillies.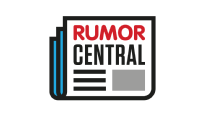 The Phillies and Marlins haven't engaged in substantive trade talks regarding Stanton, Matt Gelb of the Philadelphia Inquirer reports. The Phils were said to have "kicked around the concept" of a Stanton pursuit ahead of this year's trade deadline.
Gelb writes that Philly doesn't see the 28-year-old MVP candidate as a fit, noting where the team is at in its rebuild as a reason why. General manager Matt Klentak seemed to suggest the same when speaking with reporters Monday.
"We're pretty comfortable with our position-player group right now," Klentak said. "We are determined to let those young players play and continue to get at-bats. To do something to compromise that would take a pretty unique set of circumstances."
Stanton is entering the fourth season of a 13-year, $325 million contract that is set to start paying him at least $25 million annually beginning in 2018. ESPN's Buster Olney reported Tuesday morning that rival execs are finding the Marlins' prospect asking price in any potential deal "shockingly high and somewhat out of touch with reality," given the money owed Stanton's way.
-- Kyle Brasseur