The Toronto Blue Jays employed an unusual defensive alignment on Sunday with Josh Donaldson at shortstop and Jose Bautista at third base, and it might be more than a one-time experiment.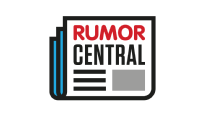 Donaldson, the regular third baseman, made his first career start at shortstop in a 6-5 loss to the Cubs. Bautista, normally the right fielder, shifted to third base, a position he played earlier in his career.
"We'll see. You may see them out there together again," manager John Gibbons told reporters, including Gregor Chisholm of MLB.com.
Using the veterans on the left side of the infield would allow Gibbons to get more time in right field for Ezequiel Carrera, who started there Sunday, or Norichika Aoki. The change would also mean reduced playing time for infielders Ryan Goins (.212 BA) and Darwin Barney (.220), both of whom are struggling at the plate.
-- Doug Mittler